International Liberty
I spoke last week about the "Economic Consequences of the Crisis" for a webinar organized by the Estonian Business School.
My remarks focused on the severity of the downturn, the likelihood of a new fiscal crisis in Europe, and how to balance the costs and benefits of re-opening the economy.
The full program, which was part of the Digital Free Market Road Show, can be viewed by clicking here.
For today's column, I want to focus on my final slide, which asks whether politicians will use the crisis to permanently expand the size and scope of government.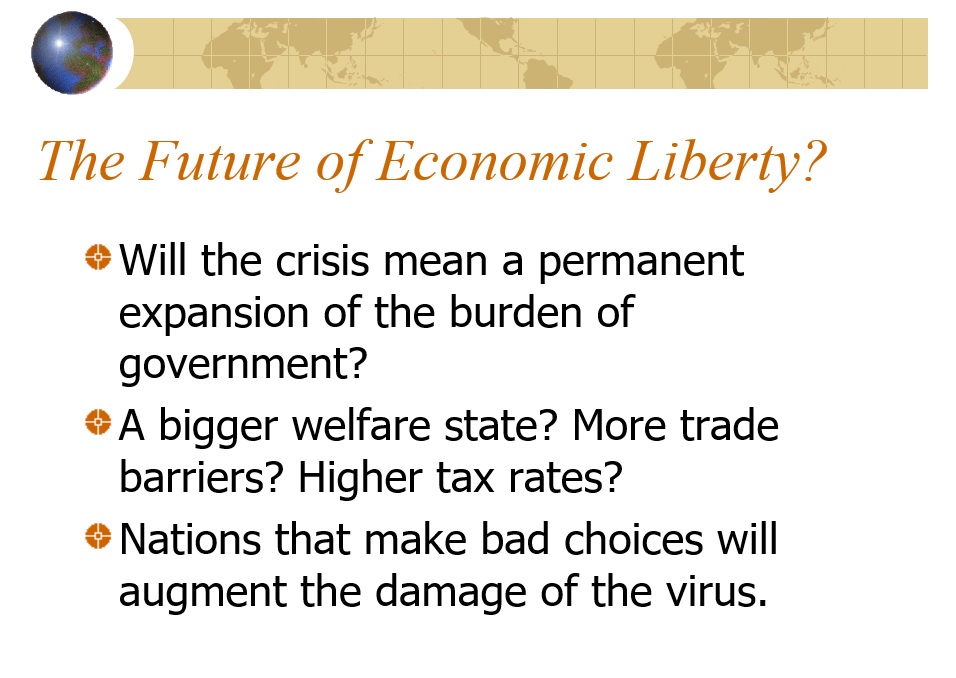 I didn't make any sweeping predictions when discussing this slide, though my tone was somewhat pessimistic. Simply stated, I fear we'll have a bigger burden of government when the coronavirus crisis abates.
This doesn't necessarily have to be the outcome. As I wrote two years ago, it's possible for…
View original post 513 more words