International Liberty
Until the crisis is over, I plan on sharing coronavirus-themed humor every weekend (previous versions here and here).
We'll start with a meme that actually does a very good job of capturing the reaction when economists explain that there's a tradeoff between economic damage and lives saved.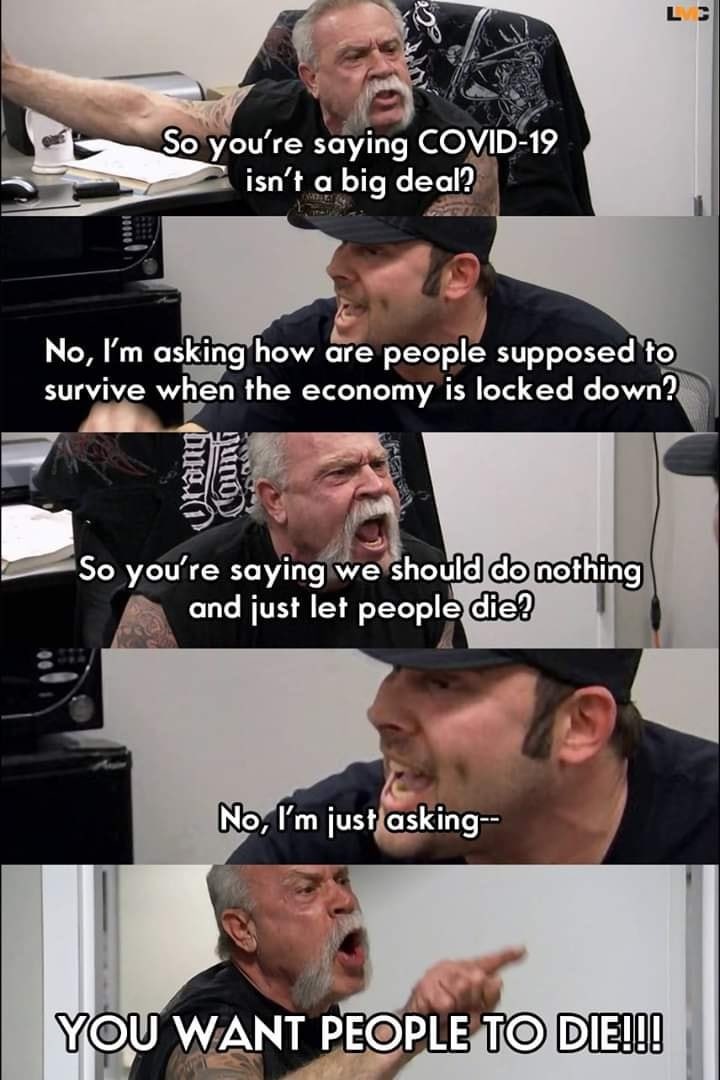 The Remy video at the bottom of this column is even better, if you like satire about saving lives.
Speaking of satire, the Babylon Bee has supplanted the Onion as the go-to site for clever humor.
This story about politicians saving the lives of government programs is a good example of why that's happened.
America's heroic lawmakers have managed to come together and pass a stimulus package to save the world from the effects of the coronavirus. A grateful country full of very stimulated Americans is applauding the lifesaving efforts of Congress. Already, experts are predicting the stimulus package will save the…
View original post 424 more words